Hyper-automation is here to stay: companies that focus on methodically automating as many business processes as possible are the ones that will succeed in the near future.
The benefits of bringing automation to different points of the customer lifecycle are direct: it generates profitability in the operation and improves the customer experience. However, when talking about "automation" in companies, it is still often difficult to translate the concept into concrete results.
That's why today we want to present 8 concrete automation applications for the customer lifecycle that we at inConcert have recently implemented for our customers, optimizing their operational costs and improving customer and employee experience at the same time.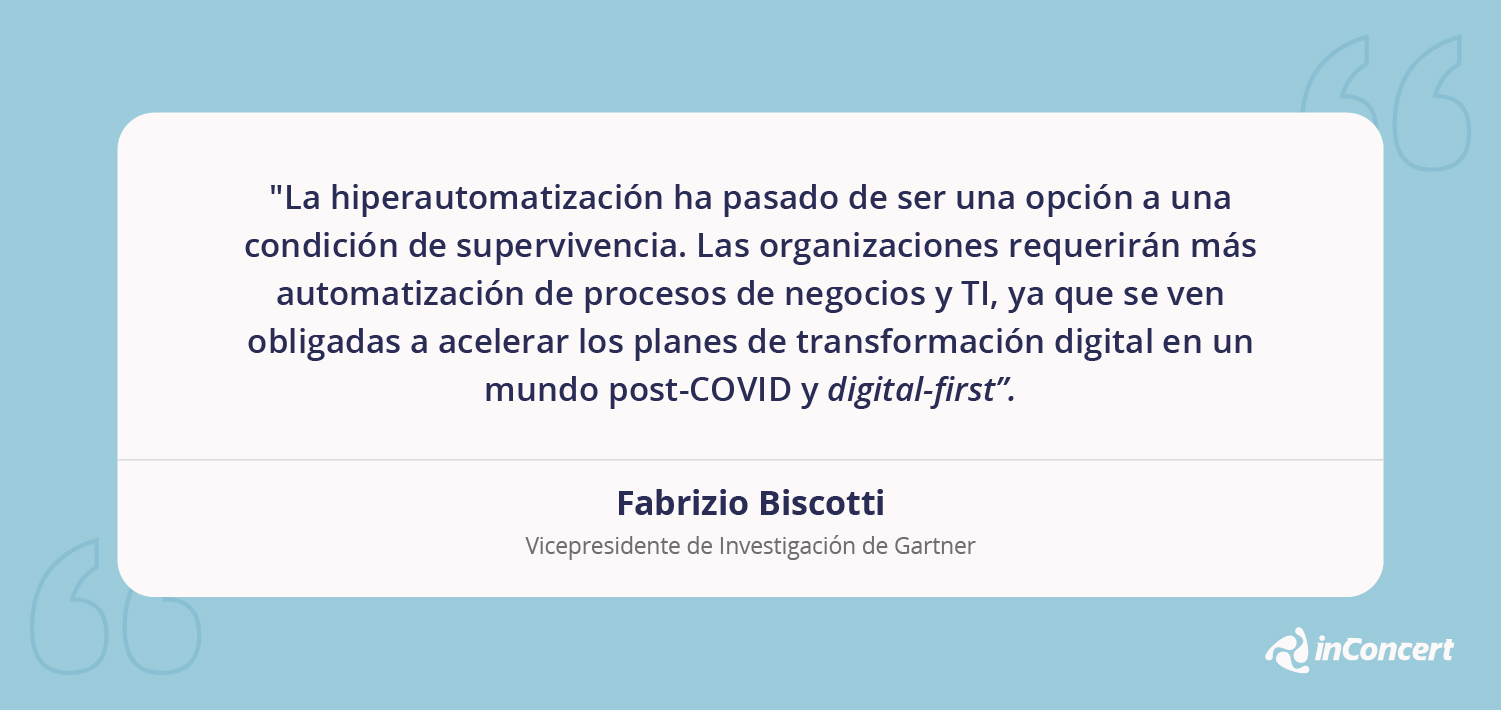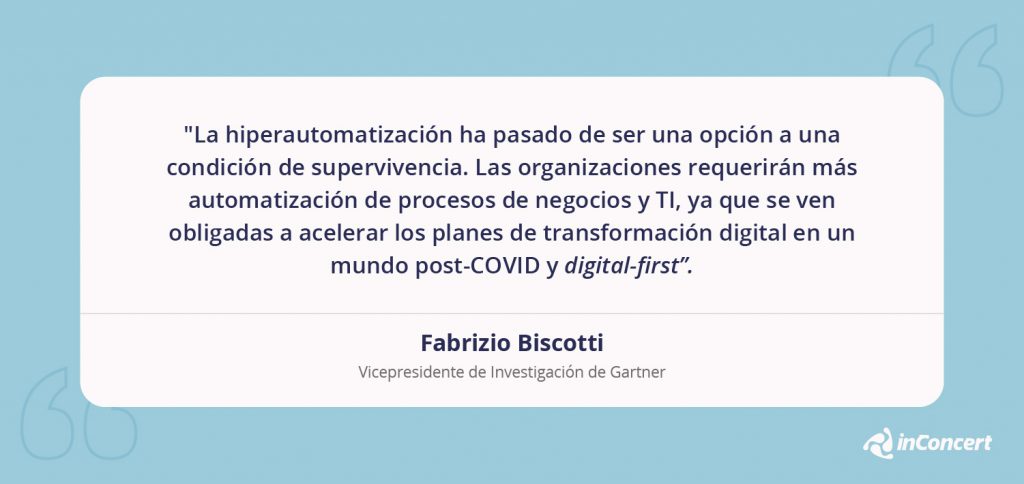 8 business processes to automate in 2022
1) Course registration
Universities, colleges or schools can leverage the power of automation in their enrollment and retention campaigns. Our clients in the industry have been able to expand their enrollment by more than 25% and keep students enrolled in courses with automated processes at multiple levels that would be too costly to do systematically with people.
Some examples of this are: automated email flows with news regarding scholarship and enrollment closing dates; enrollment processes with automatic WhatsApp alerts; course onboarding chatbot for new students; and self-managed administrative portals.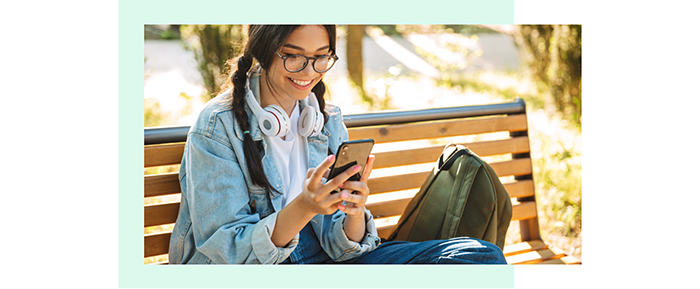 2) Transport booking
The passenger transportation industry has a significant influx of phone calls to consult schedules, make reservations and make ticket changes. These are potentially automatable through an IVR or asynchronous channels such as chat. In this way, we can streamline the experience without overloading agents, especially at times of high demand such as holidays or vacations.
The automation strategy for passenger transport can also facilitate logistics at terminals, with SMS or email reminders of boarding and departure times or any relevant information such as delays or cancelled trips.
3) Appointment management
Coordinating a medical appointment, for any service, or at a public agency is a task that we all want to solve in the shortest possible time and without complications. At the same time, it is a business process where agents add little value. Implementing an efficient self-management system helps users achieve their goal faster, at any time of the day, and at the same time decompresses agents' time so they can focus on closing sales or retaining customers.
Other best practices are: incorporating a chatbot to solve possible doubts and make changes or cancellations; sending automated reminders with the appointment data which drastically reduces no-shows or proposing dates for follow-up after the first appointment is over.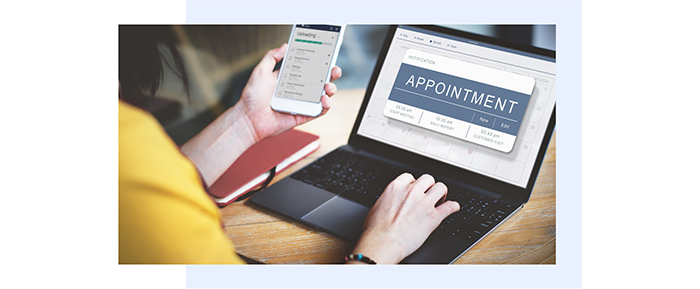 4) Claim entry
Contrary to popular belief, it is possible to manage claims in an automated way without the need for an operator to attend them, even in the most frustrating moments for the user. We achieve this with a system that provides the necessary confidence and guarantees that the case will indeed be attended and solved.
An excellent solution for these cases is an IVR where the user enters his customer ID, selects the type of claim and optionally leaves a voice message detailing the incident. At the end, an automatically generated tracking number is vocalized. This number can also be sent by SMS to the customer. The IVR should contain a claim status query option, where the customer, with his account and claim number, can find out the status or even listen to a personalized message with updated information on his case.
5) Medical examination results
Medical test results can be automatically notified by e-mail or SMS to the destination provided by patients.
Such solutions, which were widely deployed during the pandemic, expedited the delivery of PCR and antigen test results without the need to return to the health center, helping to relieve congestion at the health center.
6) Pre-collection
Pre-collection is increasingly used in the field of debt collection as a debt prevention strategy, since it helps to generate a payment habit in the client.
One way to perform automated pre-collection is to notify via text, WhatsApp or voice messages the due dates of installments. This tactic reduces debts caused by customer forgetfulness. Press-one campaigns are also very effective: they consist of combining a voice message with the option of typing 1 to communicate with the contact center.
7) Invoice consultation
The ability for a customer to access a bot or an online portal to self-manage queries about invoice amounts, due dates or arrears significantly reduces the number of calls processed by an operator.
In turn, SMS or voice messages providing early warning of an unpaid invoice help in the collection of debts. To further facilitate the payment experience, it is recommended to send a link with access to the online payment platform.

8) Satisfaction survey
Quality control processes can also benefit from automation. The most commonly used case is satisfaction surveys, especially those conducted hot, i.e. immediately after providing a service to capture the user's perception in real time.
If the service is provided over the phone, once the interaction is completed, the customer may be referred to a brief IVR where questions are asked to measure the quality of service.
It is also possible to conduct planned satisfaction surveys as part of regular audits, either general or targeted at a group of contacts. These can be carried out via outbound IVRs, providing valuable data on each user for future loyalty strategies.
Do any of these processes exist in your business? Have you already automated them? If so, how did you do it? Tell us below in the comments.
Or learn more about inConcert solutions and how we can help you transform different processes in your customer lifecycle with automation technologies.